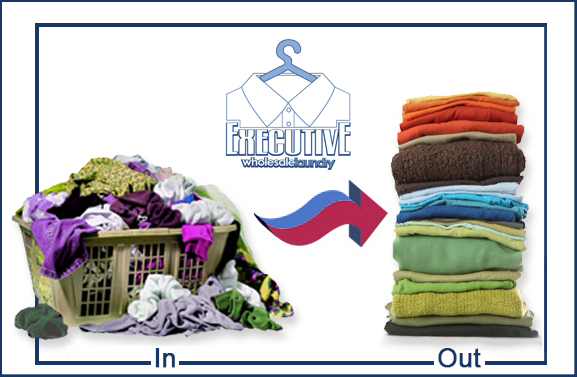 Can I Get Laundry My Way?
When you schedule your first pickup, we'll ask for your laundry preferences so that your laundry is done the way you like it.  We use premium scented or unscented soaps (your choice), fabric softener (or not!), and handle your clothing and washables gently to keep them looking their best.
How Much Will Wash & Fold Laundry Cost?
Wash & fold laundry is charged by the pound (and weighed when it's clean and dry!)
Do I Need To Separate My White, Colored, and Delicate Laundry Items?
No. We'll sort everything out before it's washed. We even do our best to sort your laundry by family member before we package and bag it for delivery.
Do You Have A Guarantee?
At Executive Wholesale Laundry we promise to clean your laundry, then deliver everything fresh, clean, and neatly folded, with prompt, dependable service. Your satisfaction is 100% guaranteed, period.